As they say, every rose has its thorn and that certainly applies to wedding flowers. Trust me, I should know. When I started planning my upcoming wedding in 2023, I assumed that choosing a florist would be one of the easier tasks on my marital to-do list. All I needed was to find a contractor who understood my vision and budget.
Flowers are by no means cheap these days however, that doesn't mean you have to feel like you're throwing money away when throwing a bouquet. With a few quick hacks, it's possible to reduce your bottom line without compromising on style or quality. To help, two floral and event designers share their savvy tips for saving on wedding flowers. Whether you're making your own decorations or want to share these tips with your florist, the tips below will help ensure your day is blooming.
Repurpose Your Petals
As beautiful as wedding flowers are, they have a relatively short lifespan. Unless you're saving a few petals for pressing or handing out centerpieces to local guests, most of your flowers will be thrown away after the last dance. That means making the most of your flowers can pay off in the long run literally.
Instead of taking apart and throwing away the aisle arrangements right after you say "I do," ask your wedding coordinator or a trusted friend to move a few packages to your dessert table. For a smooth transition, think about the flow of the day. After all, no one wants to wade through cocktail hour with delicate flowers in hand. No matter where you place them, you can have the illusion of rich blooms without the waste and high cost.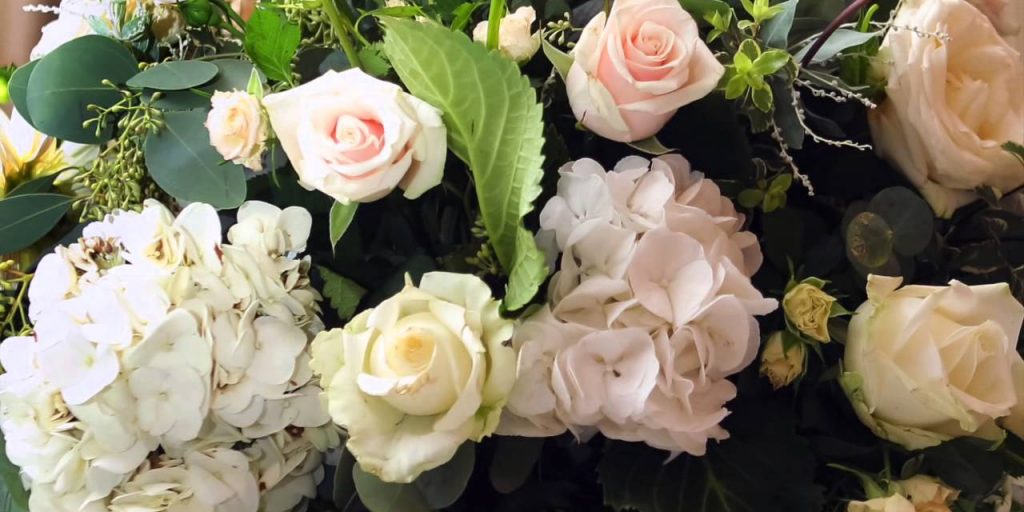 Choose Affordable Alternatives
Whether you're looking for a fancy-looking watch to go with your tuxedo or cute pajamas to throw on while you get ready, the internet is full of affordable dupes. So why should the flower market be any different? According to a local florist, there are plenty of varieties that offer the look of more expensive petals at a fair and affordable price.
Think Outside the Box
Just because wedding bouquets and boutonnieres are usually made from fresh cut flowers doesn't mean they have to be. Your wedding day should highlight the unique love story of you and your partner, so here's your chance to get a little creative. Contrary to popular belief, your wedding decorations do not have to include large, luxurious bouquets.